I'll post pics when I've bought a copy tomorrow!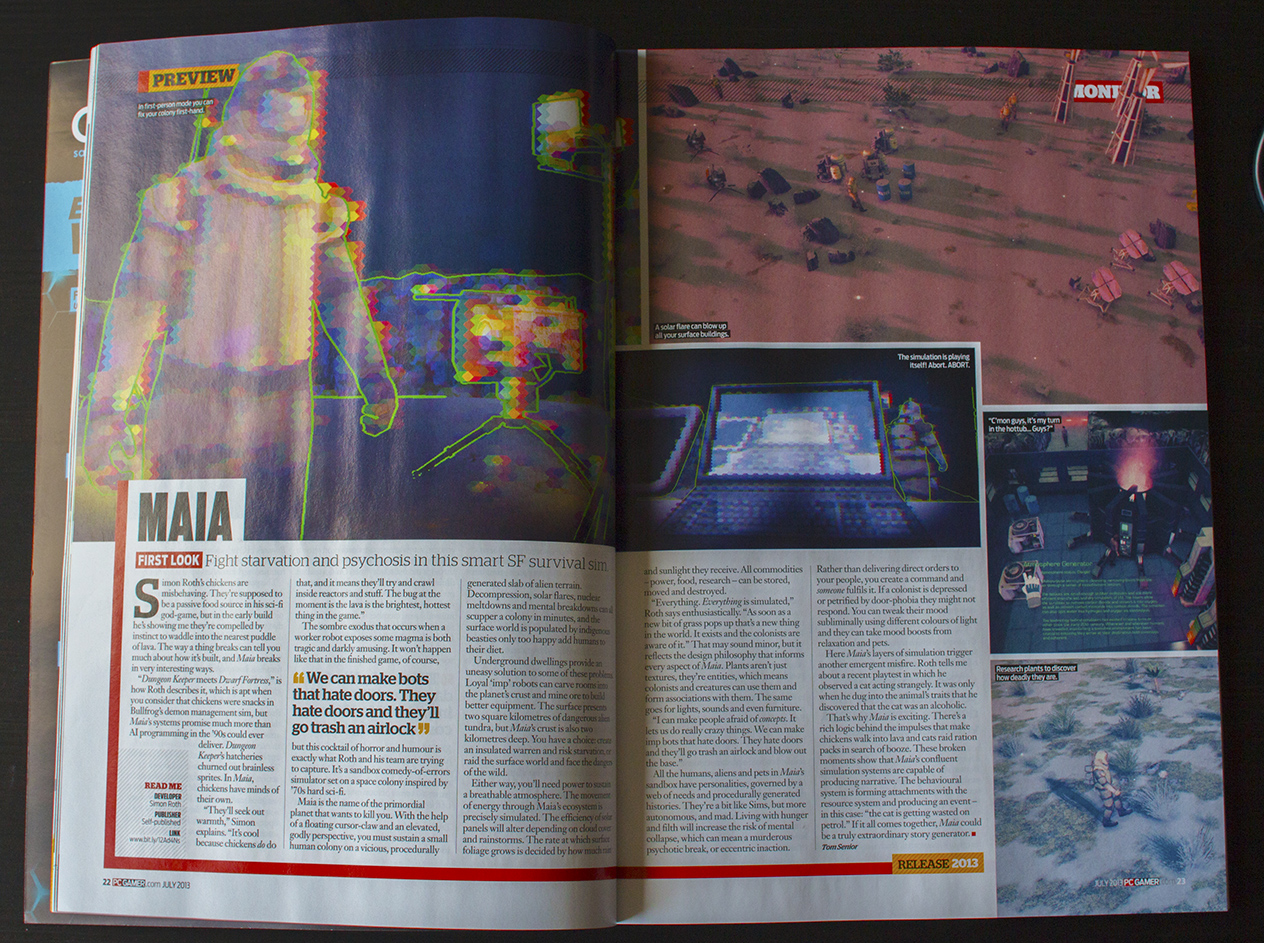 ---
Ok posted the image. Pretty huge thing for Maia!
---
*like*
I do wonder about the editors choice to feature an imp-vision scene over half a page, I'd recon we have seen more interesting stuff to print that big. Psssh, editors
.
I'm most excited about that 'Release 2013' part though, and those emotionally unstable bots.
I found out I was expecting more a 'hard core hard-scifi RTS' game. i was slightly bemused for a minute, BUT I now believe I prefer the 'comedy hard-scifi RTS' game, like the article is suggesting.
Either way, DF made a great comedy and great 'hardcore strategy' game, KSP is comedy and tactics, these things can go hand in hand perfectly.
---
How did a cat become alcoholic?
42424242
---
Posts: 6
Joined: Fri Feb 08, 2013 2:02 pm
Awesome coverage! The emergent gameplay aspects of the depth of simulation in Dwarf Fortress is one of the main draws to it for me, can't wait to lose a colony to a tantrum spiral caused by an alcoholic cat unable to get a drink
---
This is how I found out about the game, very interesting article.
---
Who is online
Users browsing this forum: No registered users and 1 guest