Maia 0.47 is here with some big gameplay changes. Here's a video demoing today's build:
https://www.youtube.com/watch?v=oy-VOF7PZx0
New features
The PA system.
A stern automated base announcer that warns of incursions into your base perimeter, low atmosphere levels and other hazards facing your poor neglected colonists.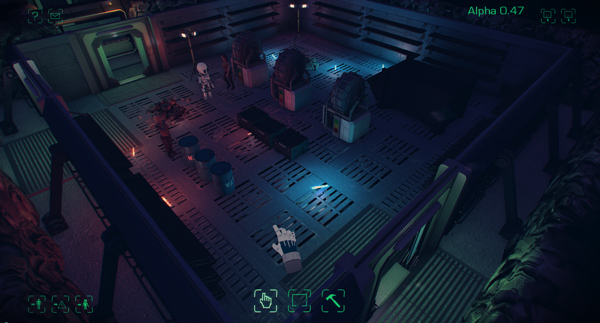 Flywheel energy storage.
Conserve your energy using um, the principle of the conservation of energy. Nothing says "safe" like a big hunk of metal spun up to thousands of RPM.
Detailed construction.
Colonists will now build new rooms based on your blueprints.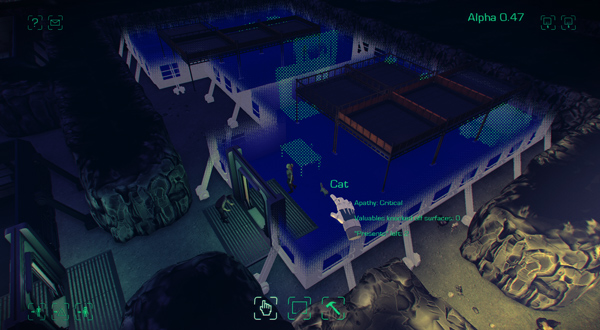 Aggressive protobirds!
Protect your chickens and shiny objects from this new spiny menace.
Other new things:
Animation system changes. Less teleporting and glitchyness. More fluid and efficient character motion through the world. Less "getting stuck".
Save files now hold more data, colonists personalities will be maintained. Lots of small save bugs fixed. Including the much loved "colonist sex flip" bug.
Creature AI expanded. See them search out places to sleep and mark their territory.
Hydroponics now produce a more accurate (and useful) amount of atmosphere.
Multiple airlocks now work much better. Colonists will pick reasonable routes to use them. Good for large bases.
Balancing of damage and repair needs for wind turbines and work lights.
Door placement based on raycasting. This system will allow arbitrary object placement on the walls. So soon we will have lights, readout screens and clocks to place around your base.
Rewritten wall intersection tests. This should fix many of the issues with the AI getting totally stuck and also improve framerate
Hunger and fatigue deaths for creatures are now balanced.
Colonist needs tweaked for better accuracy, it will also make the game a little easier.
Twenty or so crash bugs fixed.
IMP wandering off bug fixed. Many rough edges fixed in the IMP code.
Improved meshes for all rooms. Unified texture atlases to improve rendering speed.
Chicken AI re-added so they will now prefer brighter warmer places.
Chickens will also now breath atmosphere.
Chicken breeding rate limited a bit more to stop them asphyxiating your whole base when their population explodes.
Colonists will prefer eating chicken and hydroponic fruit over rations.
Read information about rooms when mousing over them in interaction mode.
Many other bugs and issues fix that the community reported. Thanks!
That's all for now. As always, some things didn't make it in time for the announcement, so look out for new features popping up over the next week or so!