Maia 0.48 is out! The ignition update bring us a new hazard. Fire!
https://www.youtube.com/watch?v=H4kgsfrDkKk
Fire!
The brand new fire system really adds a challenge to base gameplay. Poorly maintained items will short circuit and catch alight. The fire is simulated realistically using oxygen from the atmosphere, the energy stored in objects and heat transfer between them. Even in an unpressurised room, objects can retain now heat and reignite when oxygen is reintroduced. Lock doors and bulkheads to choke off the air supply or risk letting your colonists try and fight the flames unaided.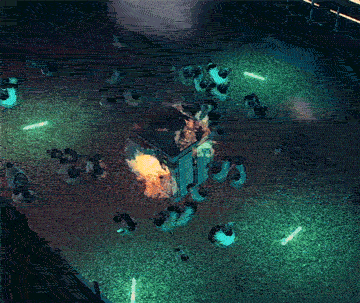 Tutorial 2.0
The tutorial has been drastically reworked to provide a softer landing into the game for new players. Get a simple base up and running in five minutes by following the easy steps.
Hydroponics
The hydroponic plants are now more deeply simulated. Responding realistically to changes in lighting colour and intensity around them. Through simulated photosythesis they produce more breathable air and can now be used in lieu of mechanical atmosphere generation.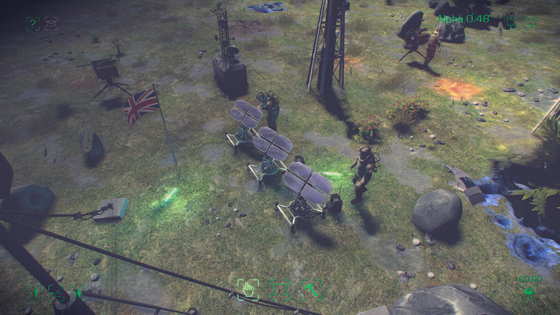 Full list of changes:
MSAAx4 and MSAAx8 support in the menu. If your GPU is hefty enough to run antialiasing you can now benefit from the extra clarity and detail in the graphics. 
Text effects are now also tweakable in the menu. If you had problems reading the text before due to the scan lines or glitching, you will be able to adjust them to your needs.
Long planned optimisations to the renderer. For some people they may see as much as a 30% increase in performance and also less lighting tile errors.
Balancing for colourblindness. Several colours have been tweaked and information adjusted to make the game more playable.
Fire and fire damage added.
Space suits can become charred and damaged over time.
More placement information, you will get a visual and text warning if interaction points of an object are blocked when in placement mode. If all interaction points are blocked, the object will not be buildable.
Interaction point holograms are brighter and more obvious, change colour when blocked.
Several unbuildable objects now fixed.
Colonists will no longer get stuck placing a flag.
Colonists will no longer eat chickens to extinction.
Colonists wearing suits will no longer spin on the spot in the airlock.
Game config.xml reworked, holds more settings data. Less likely to get corrupted, can rebuild properly if a corruption is detected.
Picking game res at startup will pick the desktop res instead of the highest capable res of your monitor.
Heat haze glitchyness fixed.
Game rendering/lighting optimised, many shader bugs fixed.
Reflections optimised.
A new email tab. See all your emails, queue them up, right click to dismiss them.
Email system's first email is now a quick intro to using it.
Emails for deaths, research notifications and other major events.
More email variation. New important information may be mentioned by colonists.
Sleep is more effective at reducing fatigue.
Flywheel system's model changed for easier reading of the lights.
Several tweaked models and textures on items like the worklight.
Critical AI bugs fixed. AI will now never ignore blueprints.
IMPs will prioritize minerals better.
The protobirds are now a bit more likely to kill chickens.
Colonist lander capsules now work better. No more map glitching and multiple colonists can come down.
Colonist lander UI is now never hidden, but is greyed out and a timer provided.
New UI fixes and improvements.
Loads of new music. Really really awesome synth ambient tracks that will make your spine tingle.
Brand new comprehensive tutorial to get new users up and running with the game much faster.
Toilets are no longer death traps.
Flags have stopped exploding.
Level generation is now deterministic so the tutorial will always be on a good world.
30+ major critical or crash bugs fixed.
Glitching on older Nvidia hardware fixed.
Thanks for all the feedback and bug reports. We have a lot of new fixes and features coming. We'll be posting an updated road map in a few days.