This new release introduces increased feedback for players including wall monitors, an improved room placement system, measured temperatures and colour pickers.
Maia will be 44% off on Steam until Saturday 6pm UTC
Here's Simon showing off some of the latest changes:
https://www.youtube.com/watch?v=RG1IjN3vuXE
Temperature Simulation
Thermal energy is now fully simulated in the game. Every element of gameplay is now affected by temperature and it's a critical factor in keeping your colonists alive and well. Hypothermia and hyperthermia can affect your colonists with lethal consequences.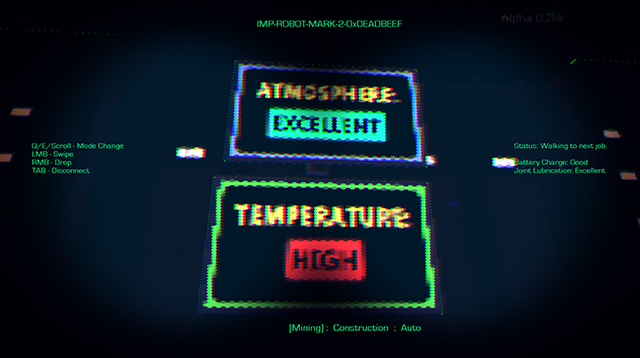 The caves of Maia are cold and dark, players can create heat by placing the new wall mounted space heaters as well as the existing atmosphere generators. Various other items create heat too, for example smelters, computers, human bodies, chickens and lights.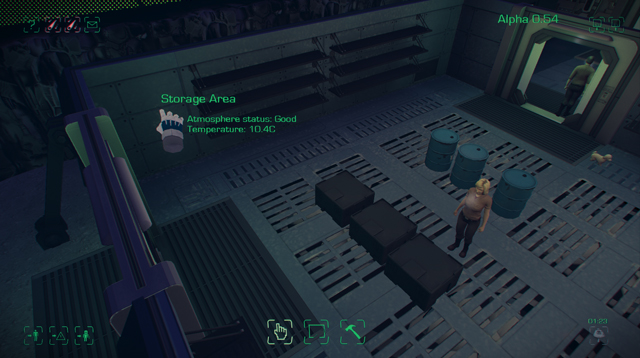 Be careful not to make the rooms too hot as colonists will burn up, quite literally.
Colonists will also show signs that they are cold, you'll notice their breath starts to show in cold areas of the base and them shivering as hypothermia takes its grip.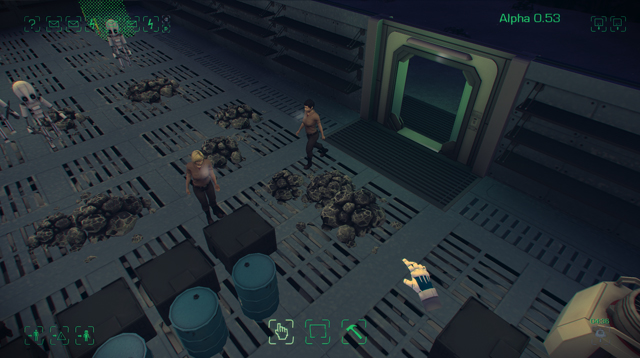 Base Customisation
Several items can now be customised using the new colour picker. Choosing either warm or cool colours can affect the moods of your colonists.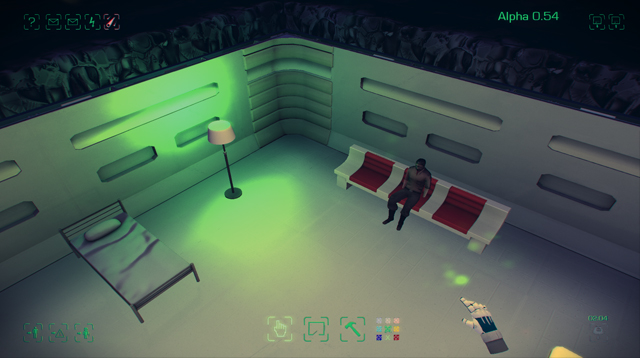 Wall mounted screens have been added to give more feedback to the players. These monitors show atmosphere status, temperature status and aesthetic images to improve your colonists moods.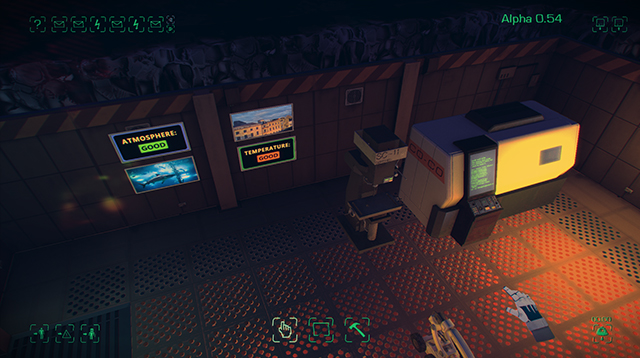 Another placeable wall item is the Circuit Breaker, you'll be able to turn these off and on to control the power in rooms. This is useful if you need to conserve energy or to stop the colonists from using certain rooms.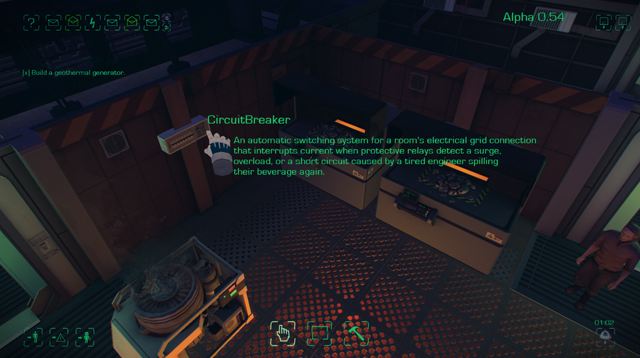 Stratospheric Sulphates
Begin the geoengineering of Maia with the mining of sulphur in the shadow of an active volcano.
The latest standalone mission to be added Maia, Stratospheric Sulphates introduces several new challenges for experienced players. Rush to build a self sustaining base as hot volcanic ash and embers rain down on your demoralised colonists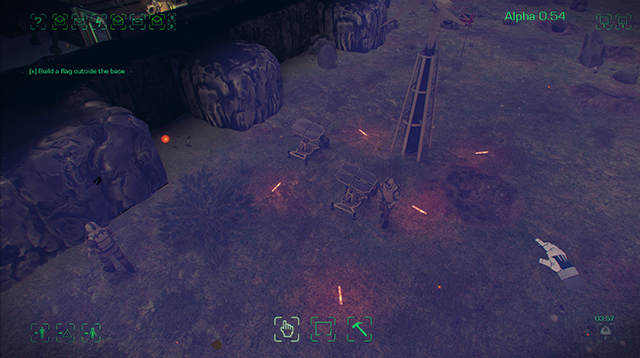 User Interface Improvements.
We've worked to improve the overall feel of the game and provide the player with more feedback.
The room placement interface has been dramatically improved. It's now easier to use and allows the player more creative control and feedback. You're also able to flood fill areas by double clicking whilst in the room placement mode and delete whole rooms by double right clicking them.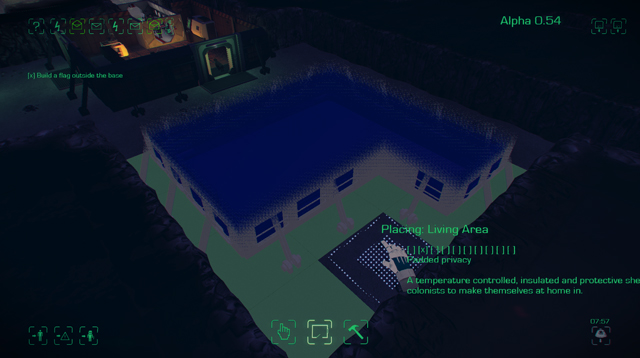 Rotation for objects has also been added to make it easier to place objects.
Emails And Announcements
Several new warning emails have been added. These include meteorite warnings, earthquake warnings, Weather warnings and new death alerts.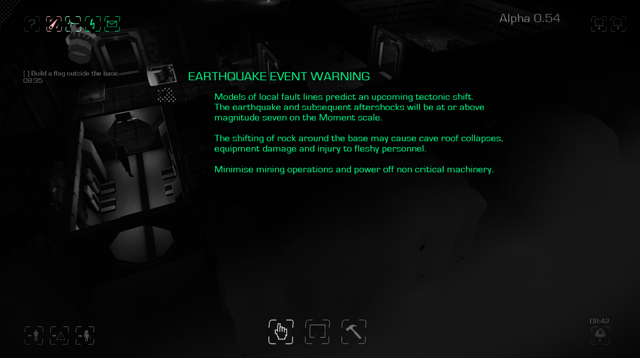 New announcements have been added to alert the players many new events including base power state problems, temperature changes, research alerts and the state of rations.
Development
You can now follow Simon's code changes for upcoming updates in real time at
dev.maiagame.com.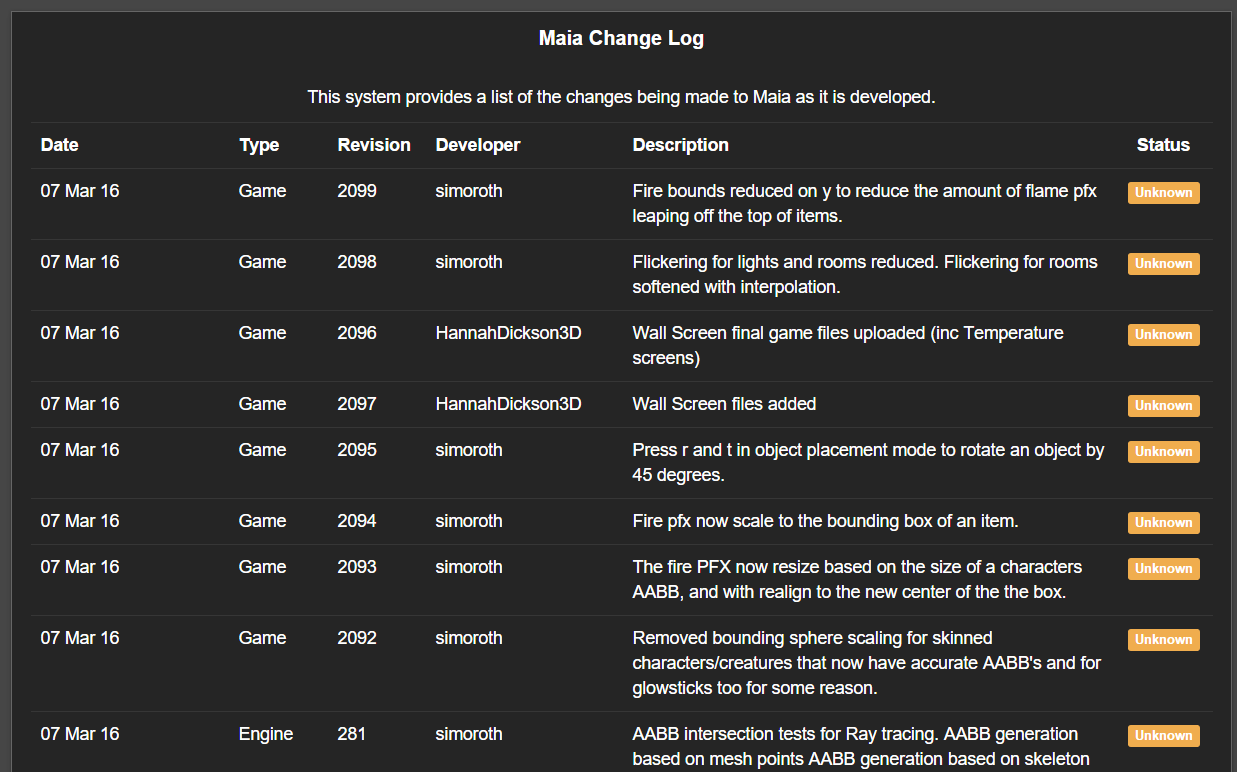 Change Log:
Colonist Changes
Automatic Smelting. When colonists need building materials they will turn the smelters on automatically, however this comes with a risk. Colonists that are unskilled in smelting may cause fires and could fatally hurt themselves.
Colonists medical need balanced.
Fix for colonists breathing through their suits.
Suit will no longer be stuck venting after the colonist has died.
Perspiration, skin temperature, ventilation and heart BPM are now saved.
Colonists no longer get stuck on external objects when repairing them.
The first task on load for colonists is no longer to be social.
The base roof no longer appears when trying to process colonists inside.
IMP Changes
IMP Digging AI changes including removing the digging marker when the rock wall has been removed.
IMP will place minerals further away from food or water barrels.
IMPs are more able to pick up body bags in weird places.
Game no longer crashes if the player is possessing an object and it gets crushed in a cave in.
IMP's animation for pulling plants has been corrected.
Object Changes
Maximum fuel in many objects has been reduced to shorten burn time.
Toilet multiplication on load has been fixed.
Doors can not be placed on top of each other any more.
Issues when moving broccoli fixed.
Balanced the creation of atmosphere.
Use R and T to rotate objects
Fixes for non-buildable items. Desk and medical scanners.
Necropsy table keeps giblets after saving.
Fix for radiation containment research lock.
Creature Changes
Dead creatures have stopped walking around after they have died.
Chickens should no longer cause a memory leak.
Chickens should no longer walk off into the unknown.
Molerats will now only consider eating plants and equipment that are less than 100m away from it.
Room/World Changes
Missing Roof tiles have been fixed.
Living area and livestock room tones fixed.
Invalid L shaped rooms are now marked red.
Broken rock walls roof graphics have been corrected
Deleting rooms no longer deletes rock walls.
Reduced the "absurd" resolution of the rain textures.
Mission Changes
Several fixes and alterations to the tutorial.
Crew selection added to custom missions.
Initial trigger for missions not working has been fixed.
3x3 room objective in tutorial now completes correctly.
Settings Changes
Text effect option issues have been fixed
Changing textures no longer breaks visuals.
Other
Edge scrolling has been reduced. This means hovering over the save button doesn't scroll the screen.
Capitalisation errors that were causing issues with Linux have been corrected.
Starting a new game after sandbox failure no longer causes black screen issues.
Research cheats have been moved to the console. Type "r" or "research" in the console to complete all research.
Refractor of the game.
Fix for black screen when calling down a lander.
Several memory leak issues fixed.
https://www.youtube.com/watch?v=55lw9vfVpNY
Simon has been live streaming development every Friday over on
Twitch
.
We hope you enjoy Maia's Update, give us your feedback on the Steam Forum, or by mentioning @Maia on twitter.